Food Stylist
Hello, and welcome to my website. I am a professional Food Stylist, and Prop Stylist, specializing in Foodstyling and Propstyling for Advertising, Food Packaging, Product Sell Sheets and Cookbooks, as well as for Menus and Editorial assignments. I have experience working with several Philadelphia Food Photographers and Video Companies, as well as Food Photographers in the region, including New Jersey, New York, Baltimore, and Washington DC.
Please enjoy my newly updated online portfolio, or request my complete print portfolio.
References and testimonials are available upon request.
Testimonials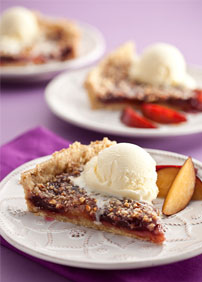 Katrina is my favorite, favorite food stylist and I love working with her. She has a great presence at the shoot and there is a palpable sense of her professionalism and ability to get things done - and done really, really well. ~ Steve Legato
I love working with Katrina! From the first project meeting to the final set cleanup she's an indispensable partner on any shoot. She has both excellent culinary skills and excellent technical styling skills and is consistently able to coax the beauty out of any dish. It's a bonus that she understands photography and lighting from her work as a photographer. She's a terrific collaborator and her energy, dedication and discipline make her the consummate professional. She loves what she does and it shows.
~ Madeline Polss


When I think of words that would best describe Katrina Tekavec and her art, I think of words like innovator, rebel, unique, and intelligent. I've become a better artist by collaborating with her and the work we have created has been a reward for both my studio and our clients.
~ Jeff Marshall, Creative Director - DePersico Creative Group